Visit Our Website
Grand Marais
Auto Value
531 East Highway 61
Grand Marais
,
MN
55604
US
218-387-1835
Hours of Operation
08:00 am - 06:00 pm M-F
08:00 am - 01:00 pm
Closed Sun



Here to serve you
Ask About Our Free 24 Point Inspection

24 Months or 24,000 Mile Part and Labor Warranty

Alignment Service Available

Certified State Inspection Station

Emissions Control Inspection Station

Towing Service Available

We offer lock Out Service

We Employ ASE Certified Technicians

$10 off any Service of $50 or more with Coupon

Complete Auto Service Center

Preventive Maintenance and Tuneups

Computer Diagnostics and Drivability

Heating and Air Conditioner Specialist

Complete Brake Service

Driveline and Suspension Service

We Service Imports

We Sell Tires

We install Exhaust Systems

We Turn Drums and Rotors

We Test Starters, Alternators and Batteries

Machine Shop Services

Paint and Body Supplies

We Make Hydraulic Hoses

Small Engine Lawn and Garden

Marine Parts

Heavy Duty and Truck Parts

Truck Accessories High Performance

We Stock Ag Parts

Stock AutoBody Master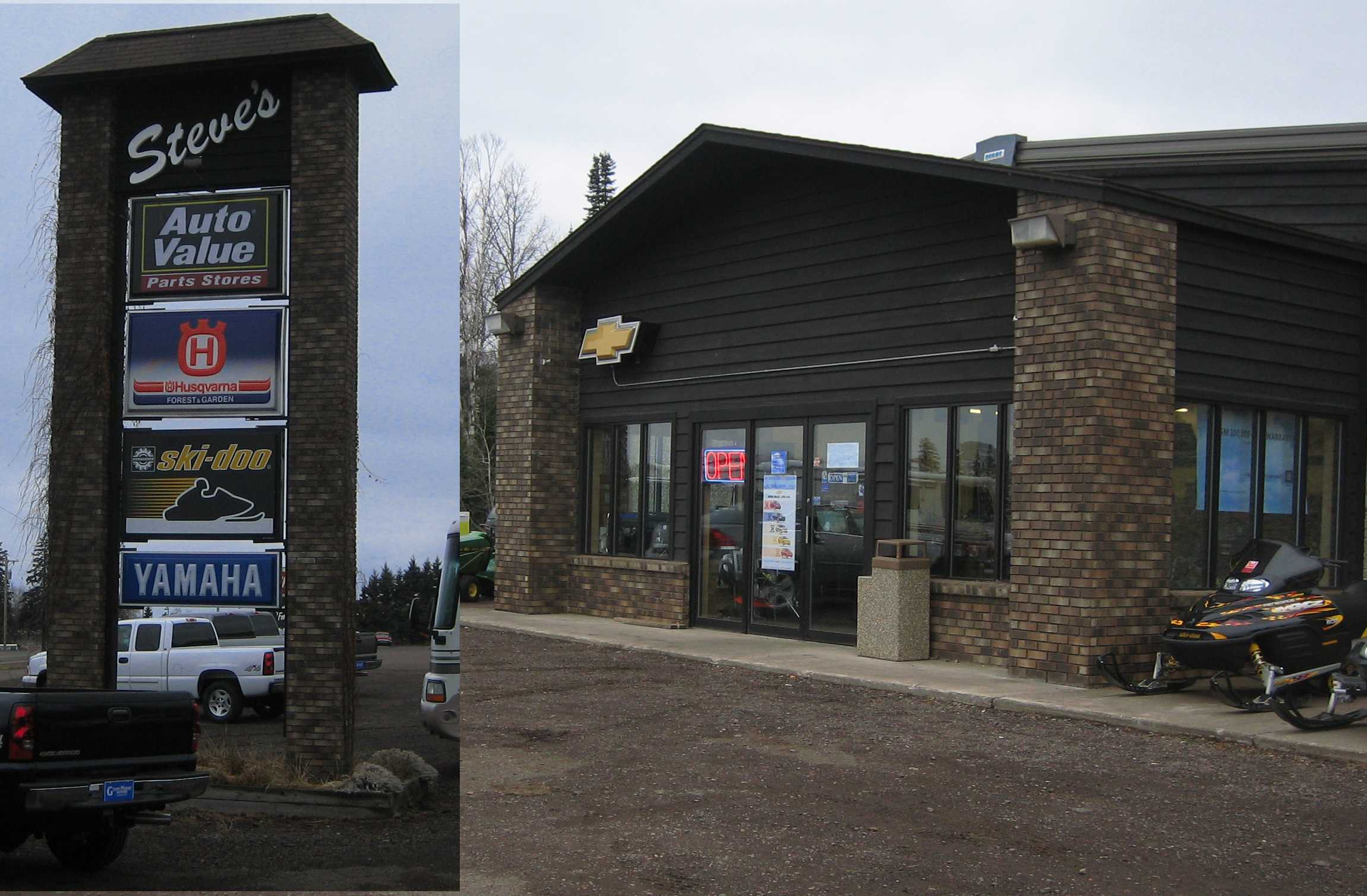 Service is the Difference. We Get It!
Our growth and leadership in the automotive aftermarket is built on providing quality service and quality parts. Whatever superior name brand or PartsMaster part or accessory you may need, we've got it. And, you'll find skilled personnel behind our counters to help you get the job done right. While we're proud of the value and parts availability that Auto Value stands for, we're equally proud of the men and women who serve your parts needs. Over one thousand of our counter personnel are certified ASE Automobile Parts Specialists. Their ASE patches of excellence let you know you're being served by the best in the business. Auto Value the professional skills you count on, whenever you have an auto parts need. Each Auto Value store proudly participates in the North American Warranty guaranteeing they're offering the very best, defect free products available.